Martin Mooney
b. 1960
Belfast-born Mooney perfected his technique at the University of Ulster, the Brighton College and the Slade School of Fine Art in London. His extensive formal training is apparent in his balanced, strong compositions, and fine detail. Meticulous and dedicated, Mooney may take up to three years to complete a single painting.

Through glaze after glaze, Mooney creates paintings rich with texture and depth. His still life work is reminiscent of the seventeenth and eighteenth century Dutch and Flemish Old Masters. Yet, Mooney's level perspective is striking and unconventional. He has a dual style, showing expertise in precision and sometimes engaging a looser, more expressive stroke. In both of his styles, there's a unique sense of intimacy and mystery, which belongs to Mooney alone.

He has won multiple accolades, including the "Richard Ford Award" from the Royal Academy in 1985. Many well-known private and public collections feature his work, including Delta Airlines, the Merrion Hotel, the Irish Intercontinental Bank, and Harvard University.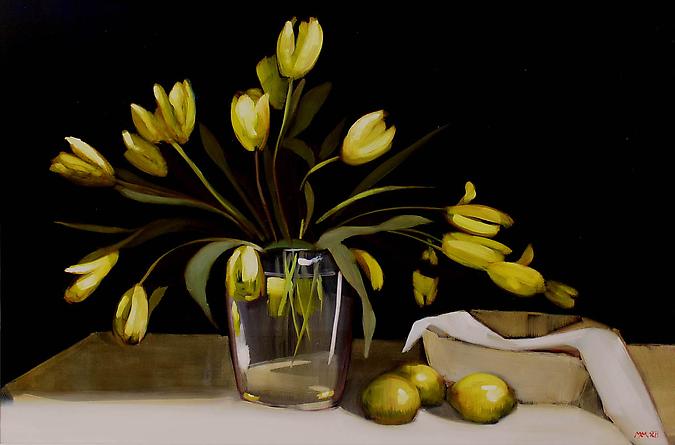 1
2
3
4
5
6
7
8
9
10
11
12
13
14
15
16