Gene Kloss
1903-1996
Gene (Geneva) Kloss and her husband, poet Phil Kloss, both California natives, discovered Taos in 1925 during a road trip to the East. In 1929, the Klosses settled permanently in New Mexico. The magic of Taos and its mountains captivated her as they did so many artists of the 20s. The revival of interest in representational art has occasioned a revival of interest in the work of Gene Kloss, one of New Mexico's best-loved etchers. Her death in 1996 broke one of the last links between our times and the great age of fine art which flourished in pre-war Taos.
During her career of over sixty years, Kloss produced more than 600 prints, drypoints, aquatints, etchings, intaglios, and mezzo tints. Although printmaking was her preferred medium, Kloss was also very accomplished in the watercolor medium. From the late 20s Kloss' subject matter focused on the life of the Pueblo Indian, the landscape of New Mexico, the rites of the Penitente Brotherhood and related indigenous subjects. Kloss believed that her subject matter would direct the technique she used. Her preference for a concealed light source in a scene, for long, sinewy shadows, and her stop-action approach to figure drawing have become signature marks for her collectors.
Among the many permanent collections which exhibit her work are the Metropolitan Museum, the Peabody Museum, the Library of Congress, the Carnegie Institute, the Smithsonian Institution, the New York Public Library, the Pennsylvania Academy of the Fine Arts, the Dallas Museum, and the Museum of New Mexico.
Actively seeking works by Gene Kloss.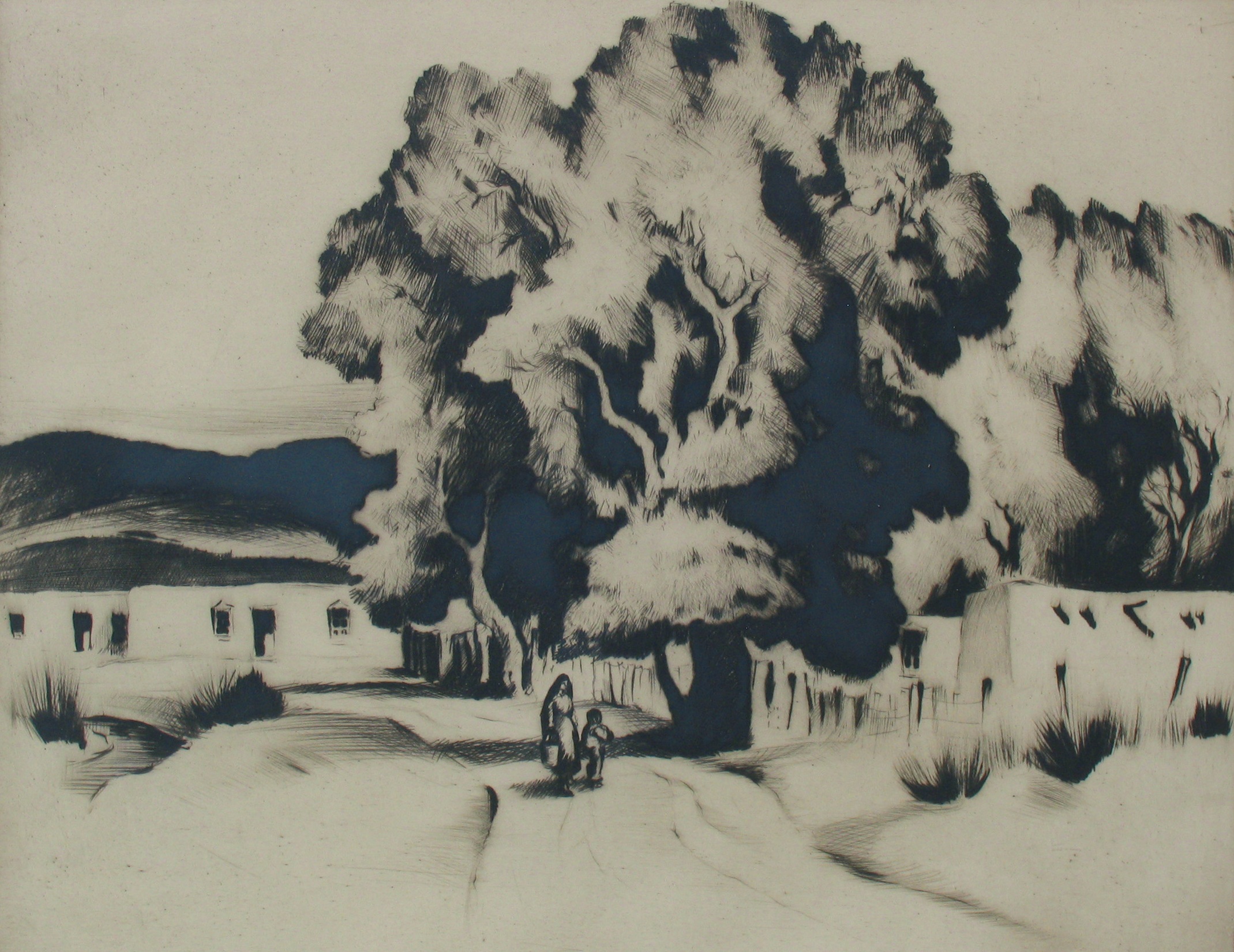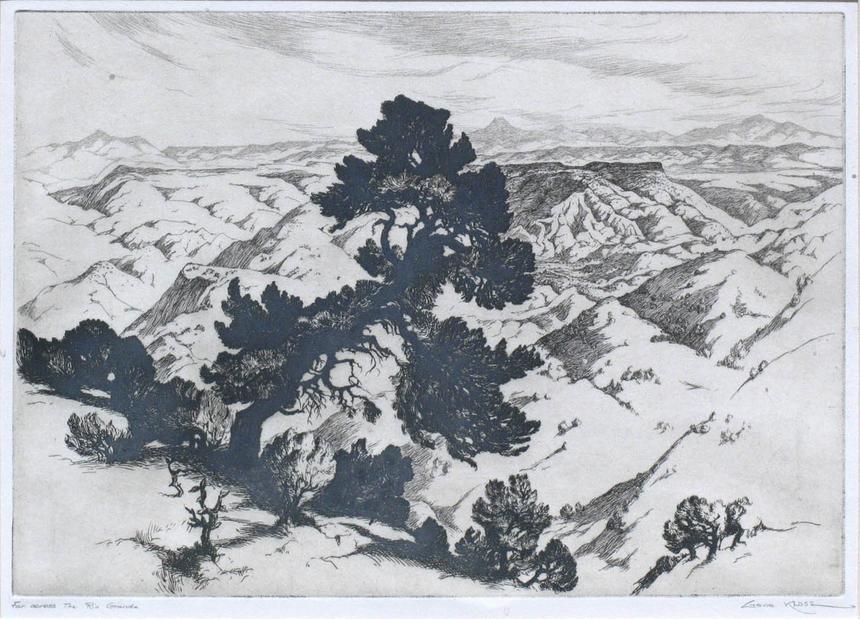 1
2
3
4
5
6
7
8
9
10
11
12
13
14
15
16
17
18
19
20
21
22