Doug Hyde
b. 1946
For the last two decades, Hyde has been a recognized leader among Native American artists. From images evoked by Indian lore to those reflecting the modern Native American, his work exudes emotion, strength, and beauty and is resonating of his Native American heritage.
Hyde was born in Oregon of Nez Perce and Assiniboine background. He studied at the Institute of American Indian Art in Santa Fe and continued his studies at the San Francisco Institute of Art. Hyde then served with the army in Vietnam, and upon his return moved back to Santa Fe where he continued his work in sculpture and served as a faculty member at IAIA until 1974.
Hyde works with a wide array of materials including marble, alabaster, onyx, limestone and bronze. His work has evolved in even greater diversity through his bronzes, a relatively new medium for Hyde. The contrast and texture he achieves by sculpting in bronze and working with different patinas is remarkable.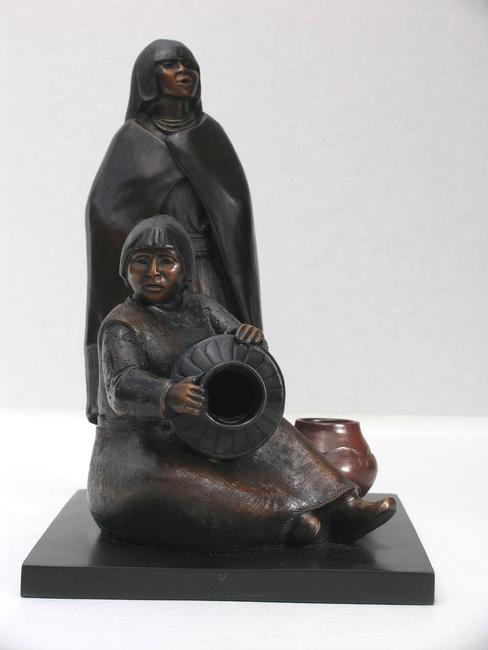 1
2
3
4
5
6
7
8
9
10
11
12
13
14
15
16
17
18
19
20
21
22